Silicone On Fabric, Silicone Textile
What are the advantages of silicone on fabric?
The silicone-coated outer surface of textile can enhance softness smooth feels, reduce shrinkage, improve wrinkle recovery, tensile strength, wear-resistance and elastic recovery, and hydrophobicity or water absorption.

Silicone defoamer has the characteristics needed to control foam in the harsh textile processing environment.

The temperature range of flexibility and stability of silicone textile surface coating is wider than that of organic coating. Therefore, the coating will not become hard and brittle in cold weather and will not degrade when heated.

When used in clothing, the silicone coating is breathable, comfortable and suitable for skin contact, so it is even used for athletic wear and medical applications.

In automotive, manufacturing, construction and athletic wear goods, seam sealers applications, silicone coatings are strong and durable, and can be heat-resistant, cold-resistant, moisture-resistant, UV-proof, fireproof, flame resistance and wear-proof.

Silicone enables manufacturers to go beyond simple coating, waterproofing and softness to produce functional fabrics, smart textiles and high-performance textiles for industrial applications.

Because the silicone is easy to deal with and the cost-effectiveness is low, the performance-to-price ratio of practical use is very high.
Benefit from the manufacturing advantages
1. Pre-production samples for all orders before production starts
2. Free packaging services
3. Precision manufacturing on branded CNC equipment
4. Experienced engineers to monitor the entire production process
5. Stable after-sales service
6. 24-hour warehousing service and logistics support
7. Wholesale and retail experience
8. Quality control, including raw material incoming inspection, process intermediate product inspection, finished product factory full analysis inspection
9. Invest more than 12% of sales in R&D each year
Applications
1. Silicone softener
Textile softener is a kind of textile auxiliary, which can adsorb on the surface of industrial textiles fibers and smooth the fibers, which can change the hand feeling and make the product more comfortable. Among them, silicone softener is a kind of softener with superior performance, outstanding effect and wide application. This type of softener is an emulsion or microemulsion of polysiloxane and its derivatives, which not only makes the textiles soft and smooth but also has good breathability, surface gloss, wear-resistance, wearing comfort, water repellent, high-temperature resistance, anti-ultraviolet and other functions; in addition, such materials are non-toxic and harmless, friendly to the human body and environment, low cost, suitable for different textiles, and have broad application prospects.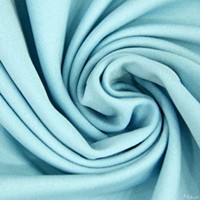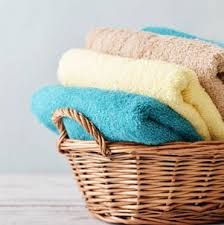 Four stages of development of Silicone softener:
The first generation of silicone softeners: emulsification of dimethicone by mechanical emulsification

The second-generation silicone softener: amino-hydrocarbyl modified silicone oil, referred to as amino-silicone oil, can be regarded as the product of partial methyl groups (including lateral and terminal positions) in dimethyl silicone oil being replaced by amino-hydrocarbyl groups.

The third-generation silicone softener: that is, polyether-modified amino silicone oil, which refers to the hydrosilation addition reaction of side-chain hydrogen-containing silicone oil with allyl epoxy compounds and allyl polyethers to obtain side-chain polysiloxanes. The intermediate of ether epoxy silicone oil, and then the organic amine is used for ammonia dissociation ring-opening reaction to obtain polyether-modified amino silicone oil. After the treatment, the fabric is not only soft and smooth but also has excellent hygroscopicity.

The fourth generation of silicone softener: block modified silicone oil. It has been greatly improved in terms of softness, washability, elasticity and hydrophilicity, which meets the various needs of users for fabrics, and has become the mainstream direction of the development of silicone softeners.
How to choose silicone products for fabric and textile?
XJY-701 Polymethylhydrosiloxane, XJY-702 Methylhydrosiloxane Dimethylsiloxane Copolymer, XJY-707 Hydride Terminated Polydimethylsiloxane, and other products can be used to make softeners. The active -H group in such hydrogen-containing silicone oils can be used to make interrupted silicone softeners or polyether-modified silicone oils.
2. Silicone water repellent
Silicone water repellent adhesive is a silicone polymer compound that is uniformly coated on the surface of the fabric. It forms one or more films on the surface of the fabric by bonding. It can not only improve the appearance and style of the fabric, but also increase the function of the fabric so that the fabric has special functions such as waterproof, water pressure resistance, ventilation, moisture permeability, flame retardant, anti-fouling, and shading reflection. It can be used in various fabrics, such as raincoats, ponchos, winter clothes, jackets, work clothes, tents, tarpaulins for cars, etc.
The fastest-growing waterproof fabric adhesives are polyurethane and polyacrylate emulsions, but the polar groups of polyacrylic side chains make water resistance poor and cannot meet the requirements of the textile industry. Silicone improves the waterproof and water-repellent properties of such fabrics, making the fabric soft and breathable, with good water and weather resistance, transparent coating film, and high viscosity to satisfy the market's needs.
How does silicone water repellent work?
The water repellent refers to reducing the adsorption force of the fabric on water, so that the water will not penetrate the fabric immediately, but form water droplets. Fabrics with a waterproof finish will still penetrate when the water stays for a long time, but have better breathability and comfort. Clothes with waterproof finishing can prevent the fabrics from permeating when exposed to water. When daily clothing is not waterproofed, it will soak through rainwater almost immediately. Textile fabrics with waterproof finishing can give the fabrics moisture resistance and permeability in a short time. Effectively, when encountering a small amount of short-term water, the wetting of the textile fabric can be temporarily avoided; the water droplets on the textile fabric can be wiped off within a certain period of time, and it is still possible to keep the fabric dry.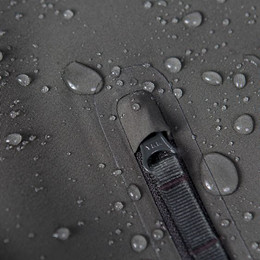 How to coat fabric with silicone
Silicone leather fabric is the industry's only environmental alternative to vinyl and polyurethane. Through decades of experience in the silicone industry and several years of research and development, you can use our silicones to develop a new coated fabric with zero PVC and zero solvents while achieving the highest standards for durability, sustainability, stain resistance and cleanability. The performance of silicone fabric is unmatched in resistance to abrasion, cracking, fading, staining and weather, and can be cleaned and disinfected with a bleach solution. In addition, silicone fabrics are PVC, Polyurethane, and BPA-free; made without the use of plasticizers or phthalates.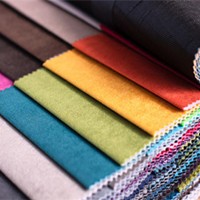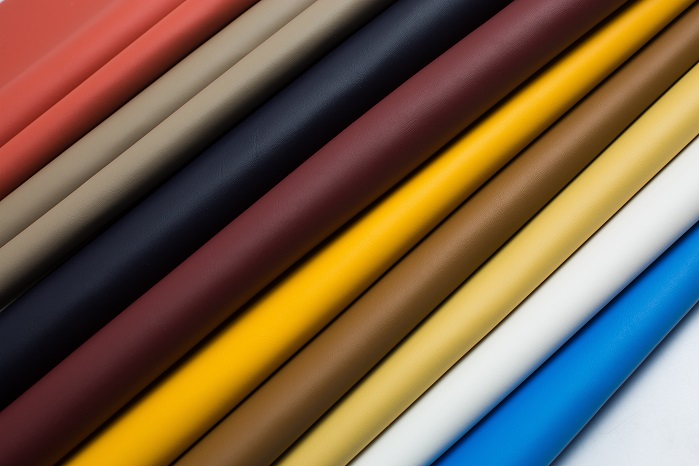 Products Question
What is the MOQ of MQ resin and VMQ silicone?
For our existing regular in-stock products, the MOQ starts from 1 piece.
If you would like to customize a product with a specific specification, please contact us to determine the MOQ.
Do you offer a delivery service for silicone resins?
Of course, we are happy to provide our customers with a substitute shipping service.
We also offer a courier service with different prices and delivery times depending on your needs.
Your order will be delivered quickly and safely. Our professional team will also help with any urgent.
What is the sample fee for MQ resin and VMQ silicone resin?
Samples up to 1KG are free of charge, and shipping costs are paid on delivery.
For a large amount of sample cost, please contact us to discuss.
What kind of packaging is used for MQ resin and VMQ silicone resin?
Resin powder is usually packed in 25KG cardboard drums.
The liquid is packed in 200KG iron drums.
What is the lead time for production?
For our existing regular stock products, we usually need 7-15 days, the lead time may be longer for higher quantities, depending on the actual delivery date of the factory.
For custom products, please contact us to determine the exact lead time.
Do you provide warehousing services for my product orders?
We offer a professional 24-hour monitored warehousing service for every customer.
What are your payment terms?
For samples, 100% T/T in advance.
For orders: 50% TT in advance, 50% balance before shipment.
For large long-term orders, please contact us to discuss payment terms.
How long is the service life of your silicone resin?
We use high-standard raw materials to produce silicone MQ resin and VMQ silicone resin, which usually last for 1 year in unopened conditions under indoor ventilation and dry conditions.
I would like to know more?
Contact us Now!