Silicone MQ Resin

Manufacturer

in China
As one of the most experienced MQ and VMQ silicone resins suppliers in China, XJY Silicones offers the best MQ resin and VMQ silicone solutions at affordable prices. We offer high-quality and stable MQ and VMQ silicone resins in a variety of index specifications to meet the individual needs of each customer.
We produce abundant silicone resins, including Methyl MQ silicone resin, VMQ silicone (Methyl Vinyl silicone resin), hydrogen-containing MQ silicone resin, MQ silicone resin in toluene solvent, VMQ silicone resin in Vinyl Polysimethylsiloxane silicone oil solvent, Polymethylsilsesquioxane, Trimethylsilicate, etc. These silicone resins are suitable for many applications such as silicone defoamers, silicone release agents, liquid silicone rubber (LSR), pressure sensitive adhesives, tackifying resins, personal care and more.
Our R&D engineers are industry experts, please contact us for any suggestions. We will always provide high-quality silicone resins at affordable prices.
What are MQ silicone resin and VMQ silicone resin?
MQ silicone resin
MQ silicone resin is a silicone resin with a unique structure. It is a three-dimensional spherical silicone resin formed by the co-hydrolytic condensation of a silicone compound containing a tetrafunctional siloxane bond (SiO4/2, Q) and a silicon compound having a monofunctional siloxane bond (R3SiO1/2,M). The molar mass of silicone MQ resin generally ranges from 1000 to 8000 g/mol, with a wide range of glass transition temperatures (T g) and a state distribution ranging from viscous fluids to solid powders.
The MQ silicone resin is generally considered a dense sphere with a bilayer structure. The core is a Si-O chain-linked caged SiO 2 with a high density and a degree of polymerization of 15 to 50, and the shell is a low-density R3SiO1/2 layer.
VMQ silicone resin
VMQ silicone resin, also named Methyl Vinyl silicone resin, is a unique silicone resin containing a reactive group--vinyl group, introduced into the silicon atom of methyl silicone resin, and its molecules are composed of a three-dimensional (non-linear) structure of silicone polymer material with Si-O bond as the siloxane backbone.
VMQ resin benefits from its long-chain spherical molecular structure, and thus has unique properties: good mechanical properties, high and low-temperature resistance, electrical insulation, moisture resistance, and water resistance.
Benefit from the following manufacturing advantages:
1. Pre-production samples for all orders before production starts
2 Free packaging services
3. Precision manufacturing on branded CNC equipment
4. Experienced engineers to monitor the entire production process
5. Stable after-sales service
6. 24-hour warehousing service and logistics support
7. Wholesale and retail experience
8. Quality control, including raw material incoming inspection, process intermediate product inspection, finished product factory full analysis inspection
Our MQ resin and VMQ silicone resin can be used in different product areas
The raw material for synthesizing MQ silicone resins is mainly sodium silicate. Modification of MQ silicone resin is also extremely easy, facilitating the preparation of modified resins for special applications and the development of functional MQ silicone resin. As one of the abundant silicone resins represent, siloxane MQ resins have great potential for many applications and a wide range of uses because of their mechanical properties.


Silicone Pipe Silicone Dental Impression Medical Silicone Gel Silicone Baby Pacifiers
Resin Cup Transparent LSR LED Encapsulation Silicone Polishes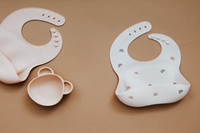 Coating Silicone Defoamer Silicone Release Agent VMQ Silicone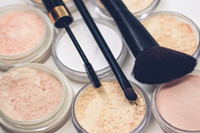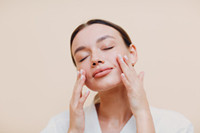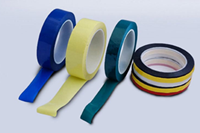 Cosmetic Skincare Silicone PSA SPSA
If you want to know which MQ silicone resin is suitable for your product, please contact us.
How we manufacture silicone resins:
Incoming material:

Warehouse inspection, test of raw materials storage and shipment, storage planning and temporary collection of raw materials and accessories

IQC:

Test of raw materials appearance, content%, pH, impurity, viscosity, etc.

Inspection of raw materials stored in the warehouse, inspection on storage conditions and use status of temporary material storage systems.

Product warehousing:

The storage conditions of raw materials, auxiliary additives and packaging materials are controlled at appropriate degrees Celsius with relative moderate humidity.

Production preparation:

Silicone material preparation, picking up and issuing. Check the work instruction, observe every production process to find any errors that may cause deviations or failures.

Start production:

According to the start-up standard process, production process monitoring by R&D engineers to ensure the production quality standards. Quality control is also done at every step of manufacturing based on a standard workshop procedure.

Data testing and recording of raw materials, semi-production products, and finished products:

Samples are prepared from the final product for testing, and the product qualification rate and COA are confirmed according to the sample data indicators. Typical quality indicators of final MQ silicone resin product testing include appearance, contend %, molecular weight, viscosity, whiteness, loss on drying %, etc.

Qualified product storage and packaging, finished goods warehousing:

The final product is QC inspected before packaging into cartons or drums. The approved products are prepared and then stored in a clean warehouse until they're ready to apportionment as per the customer's request.

Delivery

We understand the importance of stable warehousing and delivery support. Our 24-hour monitored warehousing system ensures the security of your orders. We can handle any inventory issues, including high volume orders and direct sales orders.
Products Question
What is the MOQ of MQ resin and VMQ silicone?
For our existing regular in-stock products, the MOQ starts from 1 piece.
If you would like to customize a product with a specific specification, please contact us to determine the MOQ.
What is the capacity of your MQ

silicone

resin?
MQ resin powder line Capacity: 200 tons/m
VMQ silicone resin powder line Capacity: 100 tons/m
Do you offer a delivery service for silicone resins?
Of course, we are happy to provide our customers with a substitute shipping service.
We also offer a courier service with different prices and delivery times depending on your needs.
Your order will be delivered quickly and safely. Our professional team will also help with any urgent.
What is the sample fee for MQ resin

and VMQ silicone resin

?
Samples up to 1KG are free of charge, and shipping costs are paid on delivery.
For a large amount of sample cost, please contact us to discuss.
What kind of packaging is used for MQ resin

and VMQ silicone resin

?
Resin powder is usually packed in 25KG cardboard drums.
The liquid is packed in 200KG iron drums.
What is the lead time for production?
For our existing regular stock products, we usually need 7-15 days, the lead time may be longer for higher quantities, depending on the actual delivery date of the factory.
For custom products, please contact us to determine the exact lead time.
Do you provide warehousing services for my product orders?
We offer a professional 24-hour monitored warehousing service for every customer.
What are your payment terms?
For samples, 100% T/T in advance.
For orders: 50% TT in advance, 50% balance before shipment.
For large long-term orders, please contact us to discuss payment terms.
How long is the service life of

your silicone

resin?
We use high-standard raw materials to produce silicone MQ resin and VMQ silicone resin, which usually last for 1 year in unopened conditions under indoor ventilation and dry conditions.
I would like to know more?