Hydrogen Silicone Fluid Series
Silicone

Fluid

Manufacturer

in China
As one of the most experienced silicone fluids suppliers in China, XJY Silicones has advanced production technology, strong technical force, and high-quality testing methods, we provide the best hydrogen-containing silicone oil solutions with a variety of viscosity specifications to meet the individual needs of each customer.
Our silicone fluids have high temperature and low temperatures resistance, heat resistance, wide viscosity ranges, etc. Our R&D engineers are experts in the industry, please contact us to get benefits now.
ACE Products -- 1,1,3,3-Tetramethyldisiloxane (TMDSO)
1. Application:
1,1,3,3-Tetramethyldisiloxane is a silicone fluid that is solubility with aromatic hydrocarbons, petroleum hydrocarbons, and other organic solvents, but not soluble in water, and is a widely used silicone intermediate, usually used as a silicone capping agent. Since the molecular structure contains active hydrogen atoms, copolymer polymers can be synthesized through silicon-hydrogen addition reactions, and a series of active silicone oils can be made from them.
XJY-706 silicone fluids can react with a variety of substances containing vinyl or hydroxyl functional polysiloxanes, and thus can be used typically for
Synthesis of polysiloxanes containing functional end groups (such as block silicone oil, etc.).

Preparation of high-performance silicone surfactants.

Production of the addition of silicone rubber, silicones, hydrogen-containing polysiloxanes and plastics, resin modifiers, etc.

Pharmaceutical intermediates

CVD&ALD precursors

Used as water repellency for textiles, paper and leather
Notice: Stored in lower temperatures -50℃ - 30℃.
2. Product advantages:
No by-products, closed system, Tetramethylsilane (C40) is returned to the monomer plant as a reactive material

The self-forming system, operating various forms of finished hydrogen-containing products

In contrast with others, XJY-706 product purity can achieve ≥99.3%, even ≈99.5-99.8%.

Production line since 2009, fully automatic production, DCS control, with 10 years of production experience

Professional analysis team to ensure process stability. Professional R&D team to meet client's customized requirements.

Comparison with other companies' products, our products can be stored for up to half a year.

Close relationship with raw material manufacturers, sufficient and stable raw material sources

Tetramethylsilane (C40) sent back to the monomer plant, and monomer plant to achieve a win-win situation
3. Quality control:
10 years experience in products technology of XJY-706 since 2009.

Fully automated production, DCS control and a professional analysis team ensure process stability.

Professional R&D team to customize requirements from customers.

All-round monitoring of sewage, sewage zoning treatment, in line with environmental testing requirements, with dangerous goods production and operation license certificate.
4. Market situation
If you want to order online or need the sample, please contact us.
Benefit from the following manufacturing advantages:
1. Pre-production samples for all orders before production starts
2. Free packaging services
3. Precision manufacturing on branded CNC equipment
4. Experienced engineers to monitor the entire production process
5. Stable after-sales service
6. 24-hour warehousing service and logistics support
7. Wholesale and retail experience
8. Quality control, including raw material incoming inspection, process intermediate product inspection, finished product factory full analysis inspection
9. Invest more than 12% of sales in R&D each year
Our silicone fluid can be used in different product areas
Silicone fluid usually refers to a linear polysiloxane product that remains liquid polymerized siloxane at room temperature. It is generally divided into two categories: methyl silicone fluid and modified silicone fluid. The most common and typically used silicone oil - methyl silicone oil, whose organic groups are all methyl groups, methyl silicone oil has good chemical stability, insulation, hydrophobic properties. With the different number of chain segments n, the molecular weight increases, and the viscosity increases, so silicone fluid can have different viscosities.
Our main hydrogen-containing silicone oil system
Specific Application
According to its wide viscosities range, our silicone fluid has many special properties, such as wide temperature range resistance, good volume resistivity, heat resistance, oxidation resistance, good refractive index, low volatility, good insulation, excellent lubricity and low surfaces tension. Because of these properties, silicone fluid can be used in many applications with excellent results. For example: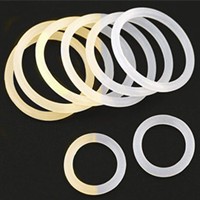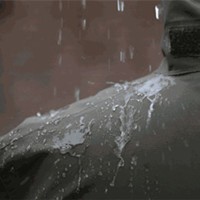 Anti-yellowing agents Antifouling agent Water repellency Marble damp-proofing agents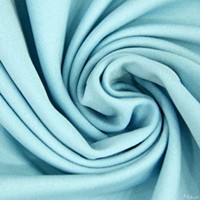 Silicone Softener Silicone Release Agents Foam Leveling agents Additional LSR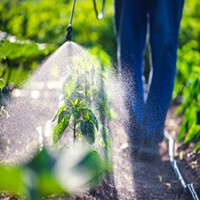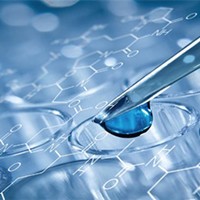 Modified silicone oil Pesticide additives Coating additives Surfactant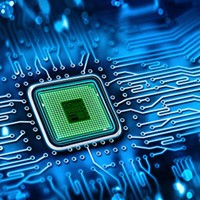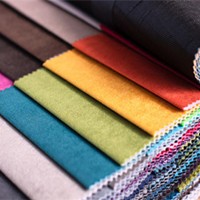 Semiconductor Pharmaceutical intermediates Textile Plastic resin
Products Question
What is the MOQ of silicone fluid?
For our existing regular in-stock products, the MOQ starts from 1 piece.
If you would like to customize a product with a specific specification, please contact us to determine the MOQ.
Do you offer delivery services for silicone fluids?
Of course, we are happy to provide our customers with a substitute shipping service.
We also offer a courier service with different prices and delivery times depending on your needs.
Your order will be delivered quickly and safely. Our professional team will also help with any urgent.
What is the sample fee for silicone fluids?
Samples up to 1KG are free of charge, and shipping costs are paid on delivery.
For a large number of samples, please contact us to discuss.
What kind of packaging is used for silicone fluid?
XJY-701 Polymethylhydrosiloxane:25kg/200kg Drum
XJY-702 Methylhydrosiloxane, Dimethylsiloxane Copolymer:25kg or 200kg Drum
XJY-703Hepmethyltrisiloxane:170kg Drum
XJY-705 1,3,5,7-Tetramethylcyclotetrasiloxane:40kg/180kg Drum
XJY-706 1.1.3.3-Tetramethyldisiloxane:40kg/130kg Drum
XJY-707 Hydride Terminated Polydimethylsiloxane:25kg/190kg Drum
XJY-711 Hydride Terminated Methylhydrosiloxane Dimethylsiloxane Copolymer:190kg Drum
What is the lead time for production?
For our existing regular stock products, we usually need 7-15 days, the lead time may be longer for higher quantities, depending on the actual delivery date of the factory.
For custom products, please contact us to determine the exact lead time.
Do you provide warehousing services for my product orders?
We offer a professional 24-hour monitored warehousing service for every customer.
What are your payment terms?
For samples, 100% T/T in advance.
For orders: 50% TT in advance, 50% balance before shipment.
For large long-term orders, please contact us to discuss payment terms.
How long is the service life of your silicone fluids?
Our silicone fluid lasts for 6 months with little change in unopened conditions under indoor ventilation and dry conditions.
If you want your silicone fluid products virtually unaffected for a longer time, please contact us to ask about the possibilities.