XJY-056
Phenyl Trimethicone (PHENYL MODIFIED FLUIDS)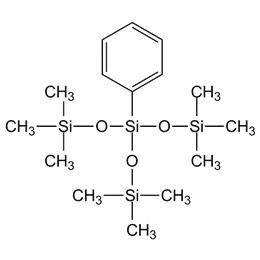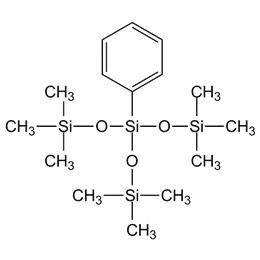 Specification
Phenyl Trimethicone is a transparent phenyl silicone oil. It is used in cosmetics and personal care products to formulate a variety of products such as makeup, skincare and haircare, which helps to improve the texture and smearability of the formula.
XJY-056 Phenyl Fluid for personal care products was known for its high refractive index which improves shine gloss and better softness to hair conditioning agent products, non-oily and easy to spread emolliency in skin conditioning agent products and good anti-stick, anti-tack and compatibility with cosmetic ingredients.
CAS:73559-47-4
Brand

XJY-056

XJY-056-D

Product Name

Phenyl Trimethicone

Phenyl Trimethicone

And Dimethiconol

Appearance

Colorless clear liquid

Colorless and light

yellow clear liquid

Viscosity (25℃, mm².s )

15~30cs

6000cs

Refractive Index

1.4550~1.4650

1.5000~1.5100

Flash point(closed cup

>100

>100

Specific gravity (25℃)

0.97-0.99

0.99-1.01

PH

6.5-7.5

6.5-7.5
Advantage
1. Non-oily feeling
2. Film forming
3. Water repellency
4. Softness and silkiness
5. Spreadability and compatibility
Application
1. Haircare functions
(Shampoo, Hair conditioning agent, Styling products)
In hair care products, Phenyl Trimethicone makes the hair easier to comb and has heat resistance during perm dyeing. It can also enhance the appearance and feel of the hair by increasing the volume, softness or shine of the hair, or by improving the texture of the hair damaged by physical or chemical treatment.
2. Deodorant & Antiperspirant
Phenyl Trimethicone is also used in antiperspirants to provide non-oily "emollient and anti-whitening properties".
3. Beauty products
(Shimmer eye make-up, BB cream, Extended wear lipstick, Clear lip gloss)
In cosmetics, it imparts gloss for lipstick, Lip Glaze and lip gloss.
4. Skin conditioning agent
In terms of skin care products, Phenyl Trimethicone acts as a sealing and conditioning agent, helping to improve the smooth texture, skin touch and spreadability of the product. Phenyl Trimethicone is easy to emulsify, provides washing resistance for sunscreens and increases SPF, provides a non-greasy emollient effect under the premise of being waterproof, and makes the skin evaporate naturally through a soft invisible film. Phenyl Trimethicone also slows down the loss of skin moisture by forming a barrier on the skin surface, helping to absorb moisture on the surface of the skin and lock it in the skin, giving the skin a hydrated and dewy appearance, thereby bringing some additional benefits to the skin. Due to its high viscosity, Phenyl Trimethicone is one of the silicone ingredients suitable for dry skin.
5. Anti-foaming agent
The last function of Phenyl Trimethicone is as an anti-foaming agent in cosmetics and beauty products. Even if the product is shaken, the composition can inhibit the formation of foam and reduce the tendency of foam when the product is shaking.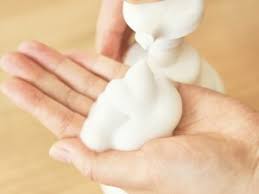 Packaging
200kg drum. Packaging options are available upon request.
Storage

XJY-056 Phenyl Trimethicone is suitable for storage in a dry and cool environment.
FAQ
T

he hair is rough and dry?
XJY-056 Phenyl Trimethicone to help you! XJY-056 is a hot-lightening anti-curl film former in the hair care industry. It provides smoothness in hair care, unique heat resistance and growth. Brightness protects your hair from burns and increases surface gloss during hot dyeing. Our editors quietly tell you, really does not block the pores!
Why use the phenyl-modified fluid?
Silicones can improve the touch, appearance and performance of skincare and cosmetic formulations. Silicone has better manageability and low surface tension, can easily diffuse on the skin surface and form a protective barrier, so as to alleviate skin redness and irritation. Therefore, phenyl Trimethyicone can be used as a silicone class for moisturizing cream, foundation, conditioner and concealer to reduce friction and smooth application.
Phenyl fluid is usually used to enhance the texture. It helps to improve the product's silky feel on the skin, but it also reduces the viscosity and greasy feeling of the cream and lotion. In addition, it can evenly distribute the active components on the skin surface. It is a drier finish than dimethicone (another common silicone used in skin care products), so it is very suitable for formulas that should not be sticky or sticky.
Phenyl fluid is also used as skin and hair conditioning agent because it can increase hydration. It can be easily applied to form a nongreasy invisible film to prevent the loss of surface water. Although this film will prevent water evaporation, it will not hinder the passage of oxygen, nitrogen and other important nutrients.
The film formed by Phenyl Trimethicone can not only protect the skin from water loss but also prevent water penetration. This feature can be used in the formulation of sunscreen products. In addition, Phenyl Trimethicone can help dissolve the UV filter and increase the sun protection factor or SPF of the product.
Is Phenyl Trimethicone safe?
There are some disputes about whether silicones can be used as a kind of component in skincare products. Although it is safe to use, some people claim skin concerns that silicones will cause immune problems, allergic reactions and suffocation. However, these claims have not been proved by any articles or scientific data.
First of all, it is precisely because silicone is a macromolecular size, which will prevent them from being absorbed by the skin, so they can't react with the cells of the immune system. In addition, because their large size prevents them from penetrating the skin, silicone cannot bioaccumulate or accumulate in our bodies.
Finally, it is incorrect to say that the film formed by silicone will "suffocate" the skin. Phenyl fluid and other silicones will form a soft, invisible but permeable film after use, allowing oxygen and other gases to pass through. Therefore, after using products containing silicone, the skin can still "breathe".
Documents
Related Products