As an essential component of the car, automotive lights play an important role in night lighting, driving signals, fog collision avoidance, steering signs, and so on, and are an important guarantee for safe automobile driving. In the production of automotive headlights, to seal the light distribution mirror with the headlight housing, it is necessary to use sealant for caulking cracks and cable insulation. But why do we choose silicone sealants?
After using ordinary hot melt adhesive sealing headlights often have water leakage, adhesive layer cracking, poor adhesion, fogging, and other problems, affecting the safety of driving. Silicone sealants products are widely used in headlight sealing because of their unique molecular structure, good adhesion, excellent resistance to high and low temperatures, excellent weather ability, good water repellency, excellent electrical properties, and chemical resistance.
In this post we'll explore the following topics with you:
1. What are the factors affecting headlight sealant
1.1 Heat factor
1.3 Moisture
2. Why choose silicone sealants
2.1 Good adhesion
2.2 High-temperature resistance
2.3 Resistant to high and low-temperature cycles
1.

What are the factors affecting headlight sealant
1.1 Heat factor
In the headlight bonding application, the first headlight sealant to be affected by the heat emitted by the bulb, in the corresponding high-temperature environment must ensure that its adhesive and sealing performance does not change several days later, while not releasing organic gases, fogging phenomenon, and does not yellow, affecting the appearance. Silicone sealants fulfill these requirements.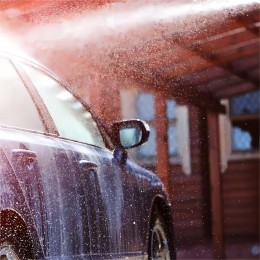 1.2

Ultraviolet factor
Secondly, when the headlight sealant's surface is subject to ultraviolet irradiation of sunlight, will not occur in the adhesive layer of cracking and other aging phenomena, which requires the headlight sealant needs to have good resistance to UV aging performance.
1.3 Moisture
Finally, the headlight sealant will be subject to moisture, and rainwater erosion for a long time, to ensure that its sealing performance will not be affected by wet weather.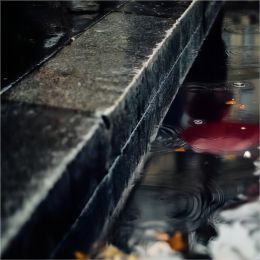 2. Why choose silicone sealants
2.1 Good adhesion
Most of the materials used in the production of vehicle lights are plastics. The production materials of the headlight shell are ABS, PC, PP, etc.
The production materials of the light distribution mirror have changed from the traditional glass material to the widely used PC material. The good adhesive properties of silicone sealants can ensure that the headlight is perfectly airtight and can prevent the headlight from falling off. If the bonding performance is not good, the headlight is prone to leakage and other bad situations, which will greatly reduce the service life of the headlight. So it is better to choose silicone sealants with good adhesion.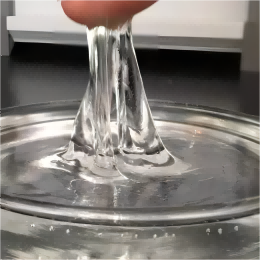 The following table for the silicone sealant on several common materials used in automotive headlights adhesive performance testing shows the good adhesion of silicone sealants. (XJY-8207 S/M Hydrogen MQ Resin can be used as a tackifier in silicone sealant. )
Silicone sealant adhesive performance on several common materials used in automotive lights
2.2 High-temperature resistance
Automobile over a long period, the headlight will always maintain a high temperature, at the same time, the high temperature will also be transferred to the headlight sealant, destroying the adhesion of the sealants, and resulting in headlight sealing failure. The special use of harsh weather conditions requires silicone sealants with excellent high-temperature resistance.
The following table shows the tensile strength, elongation, and shear strength of silicone sealant specimens after maintenance and baking at 150 ℃ for 24h.
As shown in the table above, the tensile strength and shear strength of the silicone sealant did not change significantly after baking at a high temperature of 150℃ for 24 hours. Under high-temperature conditions, silicone sealant will not lose its adhesive and elasticity, and can still play a very good waterproof function. If you have higher performance requirements for your next project, the two-component silicone sealants have excellent weather resistance, and UV resistance, and will not dissolve and decompose. Applicable to outdoor environments, and high-temperature environments.
XJY-8206N is a colorless and transparent liquid resin, composed of vinyl MQ resin and vinyl silicone oil, which can be used to make two-component additive adhesive and LSR liquid additive silicone rubber, etc. Its properties of hardening and long-lasting as well as anti-ultraviolet are suitable for a variety of high-temperature environments and can meet your needs for higher quality products.
2.3 Resistant to high and low-temperature cycles
To test the high and low-temperature resistance of silicone sealants, the experimental conditions are more severe than the actual environment, which will accelerate the aging of the gel. The temperature range of the high and low-temperature cycle test is -40 ℃ ~ 85 ℃, with sampling intervals for 300h, 1000h.
A cycle for heating to 85 ℃, keeping 20h, and then cooling down to -40 ℃, keeping 10h. Silicone sealants after the high and low-temperature cycle of 300h after the bending test, there is no cracking, part of the delamination and bonding damage, and other phenomena, reflecting the excellent low-temperature flexibility. After 1000 hours of high and low-temperature cycling, the silicone sealant appearance did not appear to crack, delamination, or other phenomena.
Therefore, with excellent resistance to high and low temperatures, the silicone sealant is applied to the headlight, to ensure that the headlight is in such as desert rivers, Siberia and northern Europe, and other high-latitude severe low-temperature regions of normal work.
The left picture shows the bending test of 300h high and low-temperature cycle; the right picture shows the appearance of 1000h high and low-temperature cycle.
2.4 UV Aging Resistance
To ensure that the service life of the headlights can be extended, the headlight silicone sealants need to have excellent UV aging resistance. Silicone sealant chemical molecular structure of the main chain is composed of all the Si-O-Si bonds, that is, irradiated to the surface of the earth's highest energy ultraviolet rays are not enough to destroy the main chain of silicone structure, to ensure that it is highly resistant to UV. This performance is verified by the corresponding UV resistance test. After 2000h of UV aging test, the appearance of the silicone sealant has no obvious changes.
Other industrial purpose

s of silicone sealants
Silicone sealant type can also be used to bind metal, glass, concrete, ceramic, or plastic to seal gaps, cracks, and various gaskets. And due to its excellent properties in extreme environments, it can be applied to many electronic devices, construction jobs, silicone caulk, and so on.
XJY Silicones - the preferred raw material of silicone sealants for headlights adhesives
XJY Silicones, one of China's leading Silicone MQ resin and Silicone MQ resin manufacturers, has 30+ years of R&D and manufacturing experience and 15+ related patents in the silicone industry, also can customize cost-effective raw material products for headlights adhesives according to your specification requirements.